About Me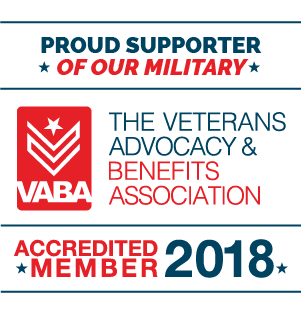 If you are looking for someone who will help you save money on both sides of your home selling and buying experience, then look no further than Realtor Erin Buckalew. A metro Atlanta resident, Erin specializes in the lovely Flowery Branch, Gainesville, and Lake Lanier areas. She has a keen eye for detail, anticipates the needs of her clients, and treats them as family.
Erin grew up in Jacksonville, Florida and attended Mercer University where she graduated Magna Cum Laude with a degree in Communications.
Volunteer service has always been part of her DNA and while studying at Mercer, Erin helped establish the University's first chapter of Habitat for Humanity, which has continued to thrive and currently constructs 16+ affordable homes annually for Macon-Bibb county families.
Erin began her career as a sales representative with ADT Security Systems. As one of ADT's top producers (top 3% nationally), Erin understood the importance of quality time spent with clients listening to their needs and concerns.
Weary from moving with ADT to multiple U.S cities, Erin, her husband and real estate partner Kevin, daughter Meredith and son Hayden decided to lay down their roots in Flowery Branch.
Passionate about real estate, Erin seamlessly transferred her creativity, negotiation and problem solving skills to become a real estate agent and has quickly built a track record of delivering superior results for her clients. Erin has a sweet and friendly disposition about her that her clients love! She will successfully market your home through various websites and social media outlets to get your listing in front of more eyes and get your home sold quickly. She has a finger on the pulse of the market and can help you price your home right from the outset of your process, thus selling it faster and getting you on to your next residence.
For a client's perspective on their successful journey with Erin, take a look at Erin Buckalew's reviews.
When you are buying a home you want a pro on your side, smoothly guiding you through the process!
Buckalew Realty Group is the Home of Super Agent.  Why?  My clients named me Super Agent because they were amazed at my ability to get them the home of their dreams while saving them money and hassles.
 Top 11 reasons you should put the power of Super Agent to work for you when buying a home:
– I answer my phone.  I am responsive to you and available to show you homes.
– I listen to you and set up a customized search to send you the homes that fit what you want as soon as they hit the market.
– I am honest; I will do what is best for you even if it doesn't benefit me.
– I have strong negotiation skills and I will fight hard for you.
– I know the local market, which helps you get what you want without missing out or paying too much.
– I am tech-savvy, using the latest apps to find and compare properties (but at the same time I can help you if all you have is GPS and email). Either way, having the ability to sign forms electronically will definitely save you time.
– I don't do high pressure sales.  I am your advocate, so I will guide you, not push you.  (Besides, you're the one paying for the house.)
– I have built an excellent network of resources that I can share with you.  From local lenders, to inspectors I have learned who does a great job for a good price.
– I am a professional.  I know how to respect your privacy (confidentiality) and I can help everyone keep a level head, even in stressful situations.
– I am FREE. The seller pays both agents, so you can hire me to be your Realtor at no charge.
– Most importantly, I care about helping you get your dream home; and it shows!
Top 9 reasons you should "Sell Your Home with Super Agent":
1.  I help you price your home accurately. (Your home is probably worth more than you think!)
2. I help you enhance the perceived – and real – value of your home so that you sell for the highest possible price. (professional photos, staging advice, warranty)
3. I provide unmatched marketing and guidance so your home stands out from the competition. (thousands of websites, emails, events)
4. I sell homes in 17 days on average.
5.  I do not have expired listings.
6. I get my sellers a 2% higher sales price than the typical agent in this market.
7.  I give you attentive one-on-one service (updates, feedback, strong negotiation skills)
8.  I offer a cancel anytime policy.
9. I wrote a guide, based on my experience, that will help you with this project, entitled "Preparing for a Successful Home Sale".  Get your free copy now